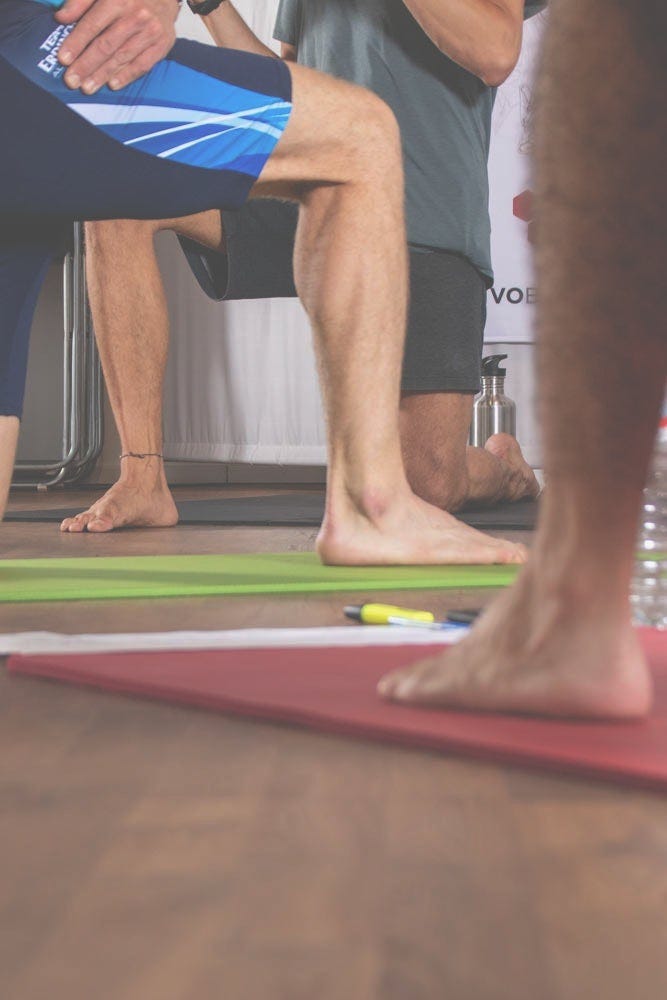 The coaching

Every coaching is somehow different. However, I have defined three areas as a reliable basis for my work.
The training and sports science background, the natural lifestyle of our ancestors and still existing primitive peoples, and my own experiences, mistakes and successes. Especially the latter. No two people are the same. However, passing on one's own experiences is often the key in coaching.


Personal Coaching

Offline or online
In personal coaching, whether physical or virtual, we can devote ourselves entirely to your own story. I want to know many things: What your everyday life looks like, what kind of shoes your feet wear, what your past and present movement history looks like. I want to find out together with you which "construction sites" we can still work on in order to solve your problems, pains and dissatisfactions. Neither you nor I can do magic. But we can both change something and have an influence on each other.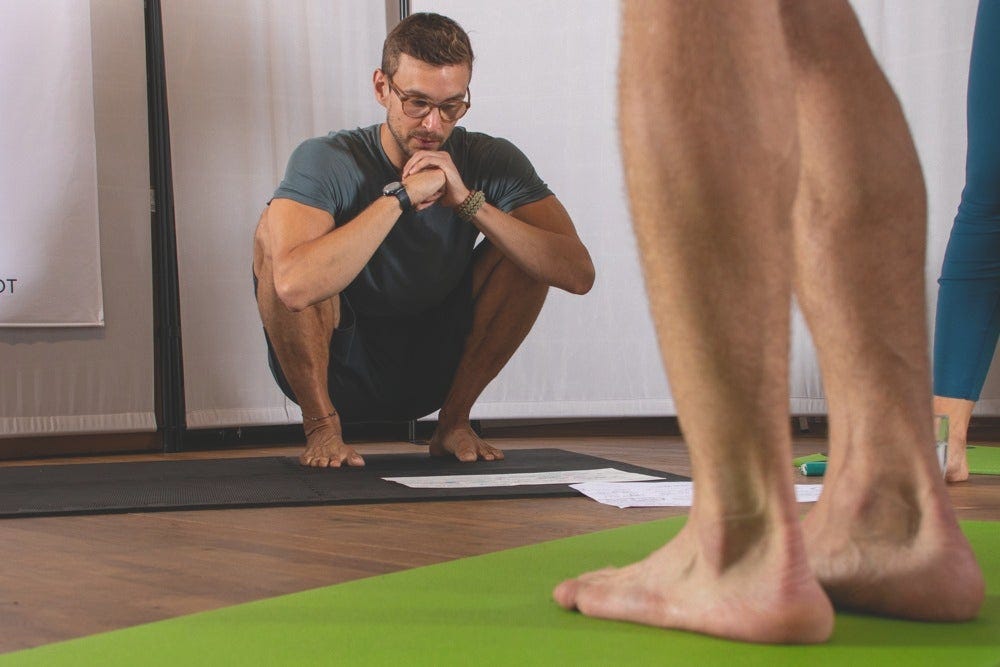 Group Coaching
You are friends, work colleagues or team mates and have the common interest to work on your natural fitness? Then let's get closer to this goal together as a group. Whether we design constant sessions where we run, climb or lift logs together, or work on your mobility and foot health indoors. As we all know, it's more fun in a group and helps to motivate each other. So, bundle up your enthusiasm and let's go!
Workshops

My idea can be implemented very well in the workshop format. I go into the theoretical background of, among other things, movement, anatomy, shoes and the biomechanical function of the big toe and offer the opportunity to immediately feel it myself. In the exchange with other people with individual stories, an energy develops that is usually more informative and purposeful than my voice.

If you have a movement room, osteopathy, podiatry or physiotherapy practice and would like to give yourself and your clients new input, let's get together.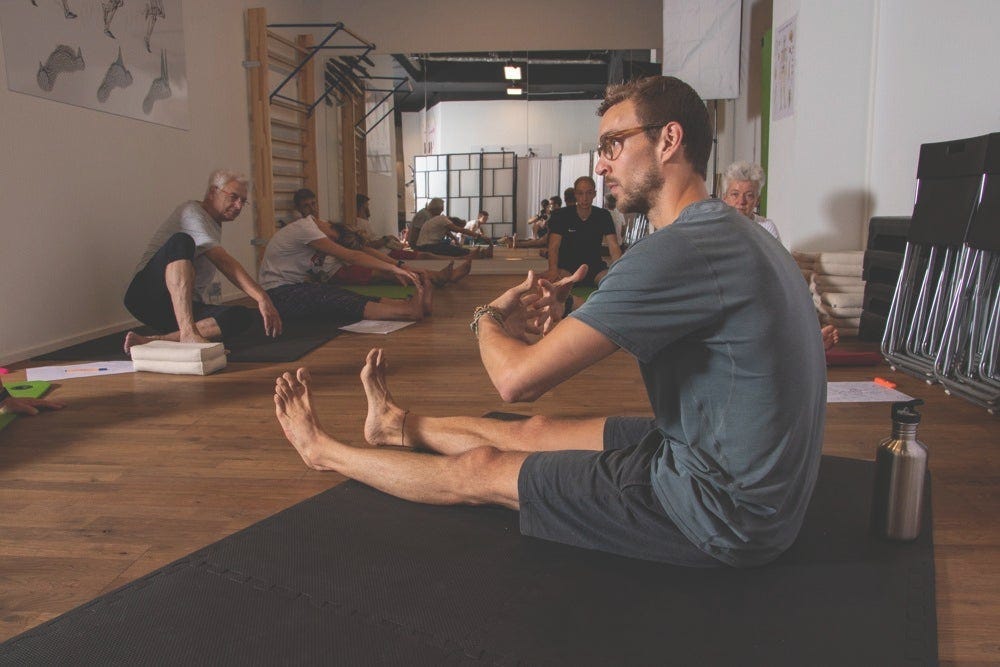 Corporate fitness
Are you lucky enough to work in an innovative environment with a focus on employee health? Or would you like to focus on the topic of "occupational health management" in your company? I offer to introduce my concept in your work environment. With the help of small changes and regular trainings, I will show you how your daily work routine can be more natural and healthier.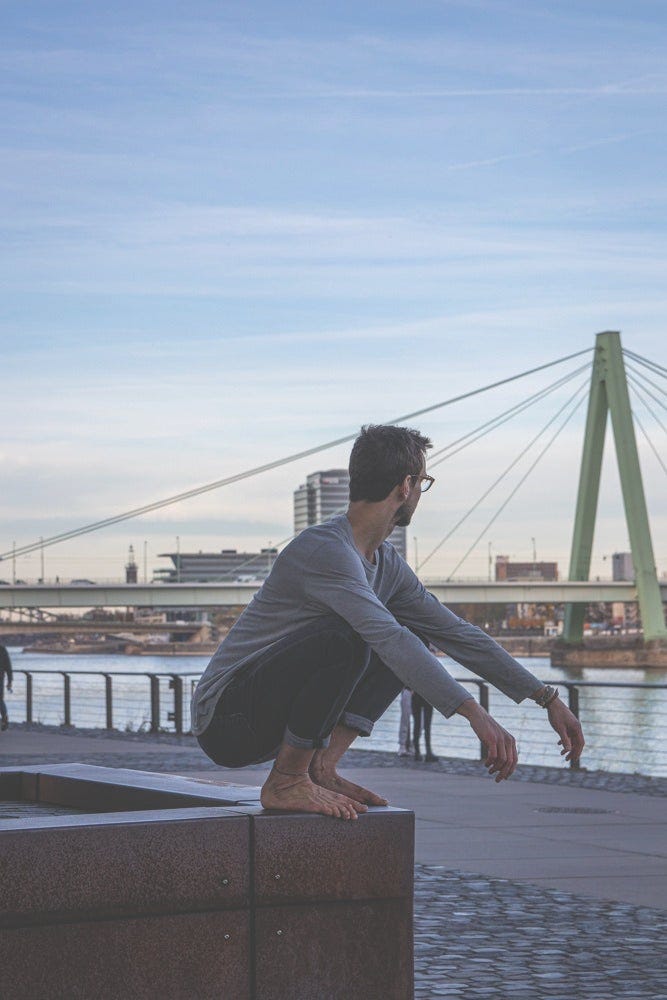 Get in touch with me here:
baremovement
Ben Grümer
ben@bare-movement.com
"Eine Struktur wie der Fuß sollte sich in der Therapie erst fluffig und dann stark entwickeln."
Ben Grümer